Mission: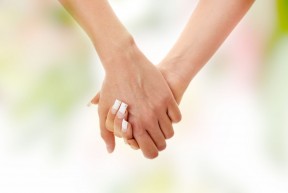 The Peace and Justice Committee of the Congregational Church of Hooksett is engaged in the challenge to live up to a commitment of openness and affirmation. The committee will search for new ways to help the church become more inclusive. The committee recognizes this calling involves all aspects of gathered life, including buildings, worship, education, fellowship and service, so that all are enabled to proclaim God's word.
Knowing that this commitment poses a spiritual challenge, the Peace and Justice Committee encourages all to accept God's call to love our neighbors as ourselves.
Open and Affirming Statement: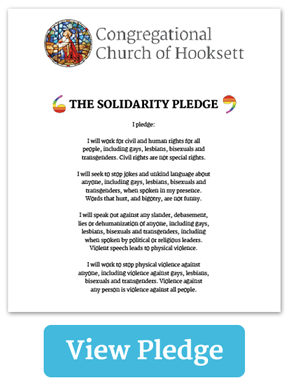 We the members of the Congregational Church of Hooksett, declare that we are an Open and Affirming Congregation, a safe place for all of God's children. We welcome all individuals and families who desire to share in our community of faith. We affirm the dignity and worth of every person, regardless of age, gender identity or expression, ethnicity, race, mental or physical ability, or sexual orientation. We offer all sacraments and rites to all who enter our circle of faith. We celebrate the gifts that each person brings to our church and invite them to share in all areas of its service, leadership, activities, responsibilities, and privileges.
As an Open and Affirming church, we join our sisters and brothers in the United Church of Christ and all the other persons who are committed to the struggle for justice, love and inclusiveness, with the example of Jesus Christ as our guide.
"I give you a new commandment, that you love one another. Just as I have loved you, you also should love one another." (John 13:34)
Adopted November 18, 2012
On June 23, 2013 the following Solidarity Pledge was presented to the congregation during worship:
I wear this ribbon in solidarity with my Lesbian, Gay, Bisexual and Transgender Sisters and Brothers. Let us work together to end verbal and physical gay bashing!
Links: