Mission:
The mission of the Trustees is to care for the physical property and other assets of the church, and to raise and administer funds to support the ministry of the church.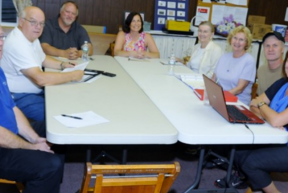 Trustees are the caretakers of the church. Concentrating on the physical property, and other assets of the church, the Trustees make every effort to provide a welcoming atmosphere both outside and inside of the facilities. At any given time, you may find a Trustee clearing snow from the walks, or working on other maintenance projects at the church.
The Trustees also keep track of the annual church budget, and provide financial support with investments, income and general expenses.